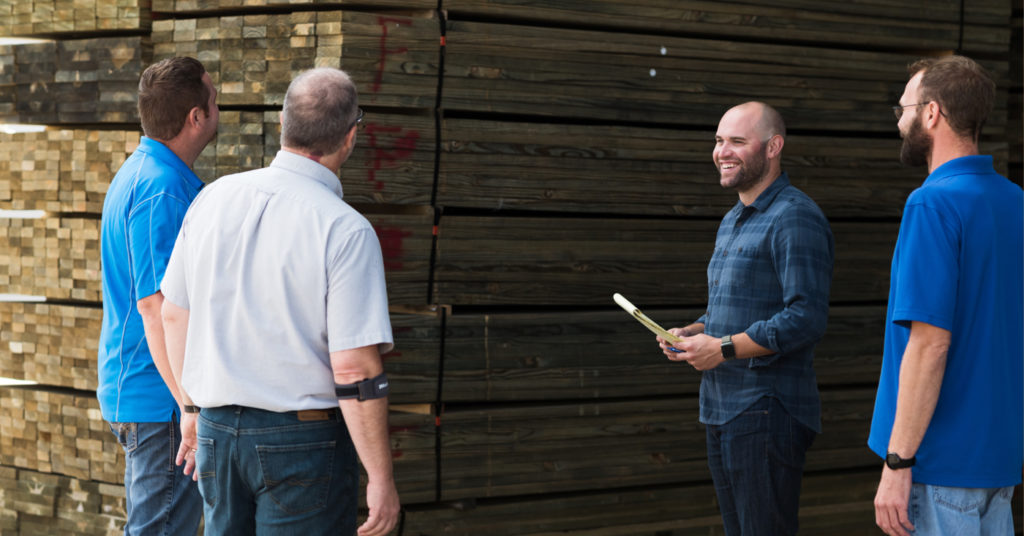 Agricultural Solutions
CCA Treated Posts, Beams, and Plywood
For farmers and ranchers, CCA pressure treated lumber fills the need for a more durable wood that combats the insect exposure and deterioration that occurs in pole barns, storage and utility sheds, fences, and other agricultural applications.
Although CCA-treated wood cannot be used for non-industrial applications, CCA treated wood is approved and permitted for posts used as structural support on farms, laminated beams and timbers used in farm buildings, and plywood.
Dimension lumber for laminated beams is available primarily in 2×6 and 2×8 up to 24' in length, 6×6 posts are available up to 30' in length.
Preferred Treatment Products
Central Nebraska and Iowa Wood Preservers carry a diverse line of treatment products that let us treat and manufacture lumber products for a broad variety of uses and applications.
CCA
CCA treated wood is available for certain commercial, industrial and agricultural applications, providing protection from termites and fungal decay.
Lifewood Residential
The Lifewood MCA preservative is a waterborne preservative system developed to provide long-term protection to wood exposed in exterior applications and is applied to timber by pressure treatment.