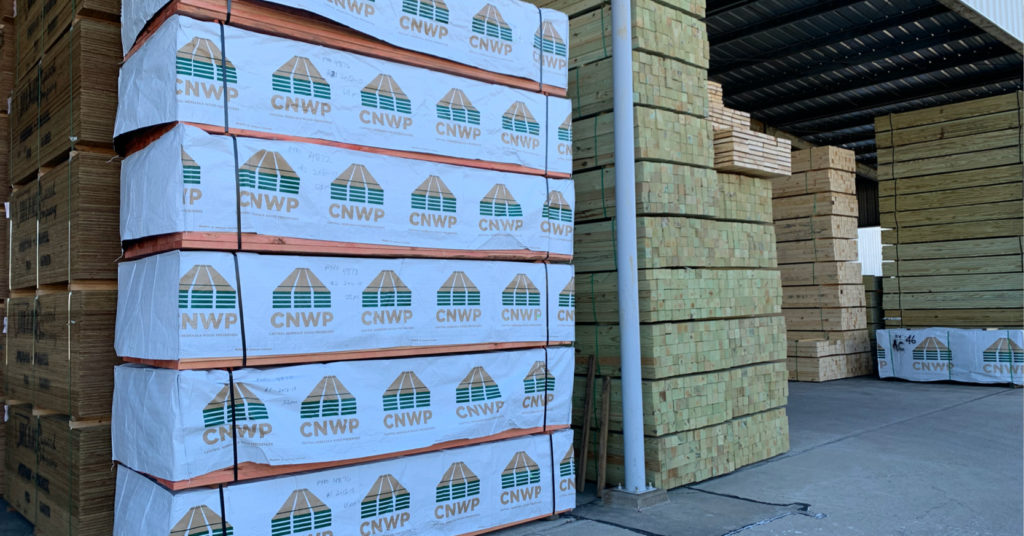 Fire-Retardant Solutions
Pyro-Guard Treated Lumber for Fire Retardation
Fire-retardant lumber is a cost effective and highly flexible alternative solution as compared to steel framing, concrete, or expensive sprinkler systems (where allowed by an architect or engineer). We use ICC and UL listed Fire Retardant products that are pressure-impregnated, interior fire-retardant treatments for lumber and plywood for enclosed structural applications, and can be substituted for non-combustible materials without affecting building classification.
ICC and UL fire retardant lumber is commonly accepted by building codes for partition walls, store fronts, fixtures and roof construction in shopping centers, and requires no special tools or skills. Fire retardant trusses and roof decks often qualify a masonry wall building as "non-combustible" for insurance purposes, and use of fire retardant wood partitions instead of untreated partitions often allows for an increase in square footage and lower insurance rates.
Additionally, the use of fire retardant wood roof decking is usually accepted in lieu of parapet walls in multi-family dwellings even when sprinklers are mandatory, and the use of fire retardant wood can further reduce fire insurance rates.
Preferred Treatment Products
Central Nebraska and Iowa Wood Preservers carry a diverse line of treatment products that let us treat and manufacture lumber products for a broad variety of uses and applications.
CCA
CCA treated wood is available for certain commercial, industrial and agricultural applications, providing protection from termites and fungal decay.
Lifewood Residential
The Lifewood MCA preservative is a waterborne preservative system developed to provide long-term protection to wood exposed in exterior applications and is applied to timber by pressure treatment.