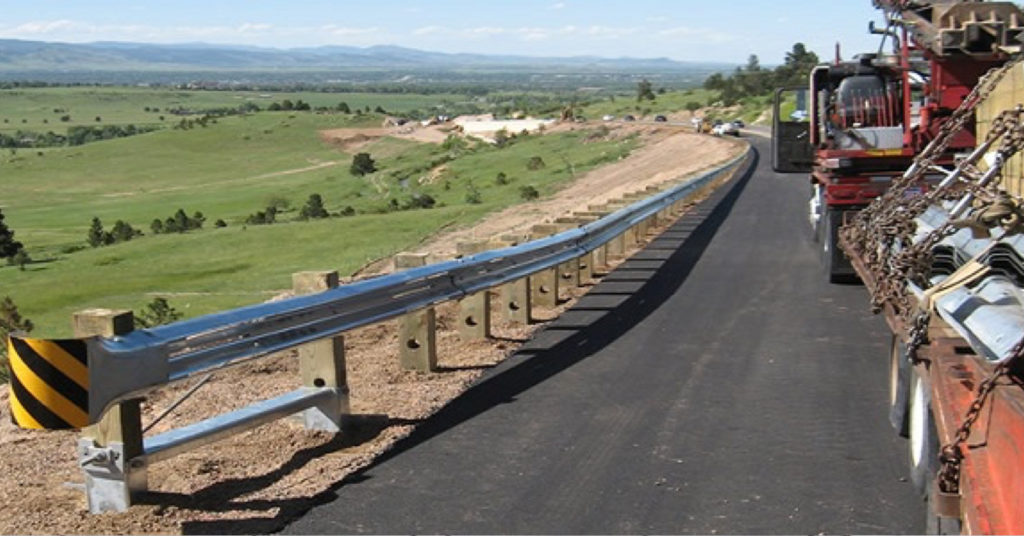 Government & Utilities
CCA Treated Lumber for Highway Construction and Utility Poles
Central Nebraska & Iowa Wood Preservers are one of very few providers in the country qualified and certified to produce hundreds of different timber products and parts for government, public utilities, and transportation applications. Starting with 6′ x 8′ x 18′ lumber, we can cut and mill raw timber into any type of block or post needed, with custom pre-drilled hole formations.
Specifically, CCA treated wood offers widespread availability, easy handling and modification, long life, and low cost in a variety for highway applications. Treating requirements appear in AWPA Standard C14, with treatment of 0.60 pounds of CCA per cubic foot as most common and 0.50 pcf or 0.40 pcf also frequently specified. Whether for state government use, county needs, or use on local road projects, lumber is treated to a retention level specified by each governmental agency or municipality.
Sample products and applications include:
Timber Bridges
CCA treated wood offers rugged, long-lasting performance in bridges
Guardrails, Posts, and Spacer Blocks
Wood is resilient and absorbs impacts better than most building materials
Various components can be made according to the particular specifications and shipped on the same truck
Signposts
Pre-drilled or solid and customized for your application's specifications, signposts are available in 4×4 and 4×6 up to 20 feet (24 feet by special order)
Retaining Walls
Timber retaining walls, in solid and crib designs, can prevent erosion while maintaining an attractive, natural appearance

105 N Owen St, Sutton, NE 68979

2102 S 17th St, Oskaloosa, IA 52577
Preferred Treatment Products
Central Nebraska and Iowa Wood Preservers carry a diverse line of treatment products that let us treat and manufacture lumber products for a broad variety of uses and applications.
CCA
CCA treated wood is available for certain commercial, industrial and agricultural applications, providing protection from termites and fungal decay.
Lifewood Residential
The Lifewood MCA preservative is a waterborne preservative system developed to provide long-term protection to wood exposed in exterior applications and is applied to timber by pressure treatment.